Describe about functions. What are its …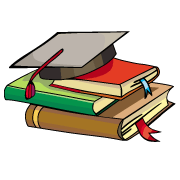 CBSE, JEE, NEET, CUET
Question Bank, Mock Tests, Exam Papers
NCERT Solutions, Sample Papers, Notes, Videos
Describe about functions. What are its different rules for name its functions?
Posted by Bhavyaraj Dawar 6 months, 1 week ago
A function is defined as a relationship between a sets of inputs having one output each. In simple words, a function is a relationship between inputs where each input is related to exactly one output.
The rules to enter a Function are: All Excel functions must begin with = sign. Function name must be a valid Excel name. For example: SUM, AVERAGE. Function name must be followed by an opening and closing parenthesis. Arguments are enclosed in the parenthesis. For example, =SUM (A1:A5) .
Posted by Chaitali Chakravorty 2 weeks, 6 days ago
Posted by Aradhya Pateriya 1 week, 6 days ago
Posted by Inaph Wakka 1 day, 10 hours ago
Posted by Yuvraj Virwani 1 week, 5 days ago
Posted by Govindi Bisht 1 week, 1 day ago
Posted by Aanya Jain 1 week, 6 days ago
Posted by Sakshi Upadhyay 4 days, 21 hours ago
Posted by Pratyancha Yadav 1 week, 4 days ago
Posted by Ishant Sharma 2 weeks, 2 days ago
Posted by Nitin Anand 1 week, 2 days ago