Can anyone tell the challenges faced …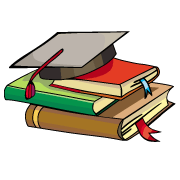 CBSE, JEE, NEET, CUET
Question Bank, Mock Tests, Exam Papers
NCERT Solutions, Sample Papers, Notes, Videos
Can anyone tell the challenges faced by makers of Indian Constitution? Question is a 5 marker.
Posted by Pratibha Pethkar 1 month, 2 weeks ago
The prominent problems faced by the assembly were: 1)How to frame a constitution that can satisfy a huge population of around 360 million people present throughout the country with diverse culture and heritage. 2)How to ensure democracy for all citizens of the country,what should be the limits of the democracy .
Posted by Sreeyan Reddy 5 days, 20 hours ago
Posted by Jatin Jatin 6 days, 5 hours ago
Posted by Tarun Padimani 1 week, 1 day ago
Posted by Sourabh Takali 1 week, 1 day ago
Posted by Mayank Roy 1 week, 1 day ago
Posted by Gayatri Yadav 4 days, 19 hours ago
Posted by Devsika Patel 1 week, 3 days ago
Posted by Md Yusuf Mokashi 1 week, 4 days ago
Posted by Nayak Kumar Dev 4 days, 23 hours ago
Posted by Gauri Tomar 4 days, 18 hours ago