What are the major except consume …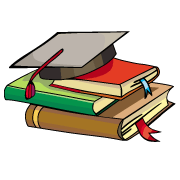 CBSE, JEE, NEET, CUET
Question Bank, Mock Tests, Exam Papers
NCERT Solutions, Sample Papers, Notes, Videos
What are the major except consume about population
Posted by Nidhi Yadav 1 week ago
Birth rate, death rate and migration are the three major components of population growth.
(i) Birth rate is the number of live births per
thousand persons in a year.Birth rate is the major component of growth because if birth rate is higher than death rate, growth rate will automatically increase.
(ii) Another major component is death rate. Death rate is the number of deaths per thousand persons in a year.These days we find that there are improved health facilities and there is awareness among people about their health maintenance. With the result, death rate has declined leading to growth rate of the population.
(iii) Migration is another component of population growth.Migration is the movement of people across regions and territories. Though internal migration does not change the population of the country but it does affect the distribution of population within the country International migration definitely changes the size of the population.
Posted by Gayatri Yadav 5 days, 3 hours ago
Posted by Md Yusuf Mokashi 1 week, 4 days ago
Posted by Sreeyan Reddy 6 days, 4 hours ago
Posted by Sourabh Takali 1 week, 1 day ago
Posted by Jatin Jatin 6 days, 13 hours ago
Posted by Mayank Roy 1 week, 1 day ago
Posted by Gauri Tomar 5 days, 3 hours ago
Posted by Tarun Padimani 1 week, 1 day ago
Posted by Devsika Patel 1 week, 4 days ago
Posted by Nayak Kumar Dev 5 days, 7 hours ago