Define displacement reaction .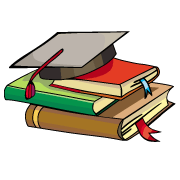 CBSE, JEE, NEET, CUET
Question Bank, Mock Tests, Exam Papers
NCERT Solutions, Sample Papers, Notes, Videos
Define displacement reaction .
Posted by Jagriti Dwivedi 1 month, 3 weeks ago
The reaction in which more reactive metal can displace less reactive metal from its salt.
A displacement reaction is the one wherein the atom or a set of atoms is displaced by another atom in a molecule. For instance, when iron is added to a copper sulphate solution, it displaces the copper metal. A + B-C → A-C + B.
Reaction in which more reactive metal displaces a less reactive metal form it,s salt solution
Reaction in which high reactive metals displaces low reactive metals in it aqueous solution
Posted by Dikshata Panchal 5 days, 5 hours ago
Posted by Mhima Mishra 1 week, 2 days ago
Posted by Lanbangliu Bang 3 days, 23 hours ago
Posted by Piyush Pandey 6 days, 7 hours ago
Posted by Soumya Sharma 1 week, 4 days ago
Posted by Sachin Naik 1 week, 2 days ago
Posted by Harshit Kumar 1 week, 6 days ago
Posted by Yatharth Chaudhary 1 week ago