What is the diffrence between collid …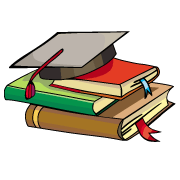 CBSE, JEE, NEET, CUET
Question Bank, Mock Tests, Exam Papers
NCERT Solutions, Sample Papers, Notes, Videos
What is the diffrence between collid and metloid?
Posted by Amansen Gupta 1 month, 3 weeks ago
Colloid is a heterogeneous mixture. Thr size of particles of a colloid is too small to be individually seen by naked eyes. They don't settle down when left undisturbed, that is, a colloid is quite stable. Colloid are big enough to scatter a beam of light passing through it and make its path visible.
Posted by Sαurαbh Yadav 1 week, 3 days ago
Posted by Madhu Prajapati 1 week, 1 day ago
Posted by Madhu Prajapati 1 week, 1 day ago
Posted by Anurag Yadav 1 week, 1 day ago
Posted by Suresh Singh 1 week, 3 days ago
Posted by Anuj Bharti 1 day, 17 hours ago
Posted by Manual . 1 day, 20 hours ago
Posted by Sonakshi Rohilla 1 week, 1 day ago