What contradiction do you find in …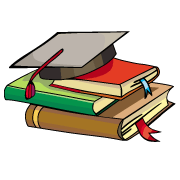 CBSE, JEE, NEET, CUET
Question Bank, Mock Tests, Exam Papers
NCERT Solutions, Sample Papers, Notes, Videos
What contradiction do you find in the principal of unity of command and techniques of functional foremanship and why !
Posted by Ravi Kumar Prasad 7 months, 3 weeks ago
Unith of command means one boss over subordinate whereas functional foremanship advocates need of 8 bosses on a subordinate
support of your answer 022 (3) Look Fab Ltd. is diversified into production of garments and shoes. The company produces both the products in the same unit. The unit is managed by Mr. Oberoi, who is the unit head and looks after the production of both garments and shoes. This leads to confusions among employees as regards to reporting as well as differentiation of work. principle of management, as per Fayol, is being violated here? Why? Explain the principle and the outcome of violation of this principle.
Posted by Sultana Niazi 1 week, 2 days ago
Posted by Alla Oiba 1 month ago
Posted by Ashish Gautam 3 weeks, 1 day ago
Posted by Vidhi Agrawal 6 days, 14 hours ago
Posted by Raziq Khan 1 month, 2 weeks ago
Posted by Simranjeet Kaur 1 week, 1 day ago
Posted by Rinku Maurya 1 day, 12 hours ago
Posted by Varuni Gupta 5 hours ago
Posted by Rashi Thakur 3 weeks, 1 day ago