Define Lost wax technique !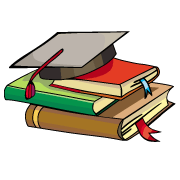 CBSE, JEE, NEET, CUET
Question Bank, Mock Tests, Exam Papers
NCERT Solutions, Sample Papers, Notes, Videos
Define Lost wax technique !
Posted by Anushka Verma 1 month, 2 weeks ago
Lost wax technique is basic nd popular technique used for bronze casting which is also known as Cire perdue. This uses bee wax, kungilium(camphor) and oil as raw material. Procedure:- 1. Make mixture of raw material by kneading it. 2. Fullfill the requirements of minute details it need. 3. Coat the entire figure with many layers of clay. 4. Allow it to dry nd bake in oven with cow dung. 5. Then wax model melts nd vaporize. 6. Required figure is obtained.
Posted by Chandan Jain Chandan Jain 2 weeks, 3 days ago
Posted by Kajal Attri 5 days, 8 hours ago
Posted by Kanika Jin 5 days ago
Posted by Puja Das 6 days, 23 hours ago
Posted by Kartik Gautam 2 weeks, 1 day ago
Posted by Massapreet Kaur 6 days ago
Posted by Massapreet Kaur 6 days ago