Why was the balcony nuisance to …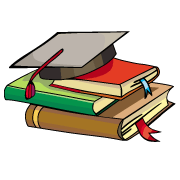 CBSE, JEE, NEET, CUET
Question Bank, Mock Tests, Exam Papers
NCERT Solutions, Sample Papers, Notes, Videos
Why was the balcony nuisance to ausable ?
Posted by Devesh Kumar 1 month, 4 weeks ago
This part belongs to a cooked up story by Ausable. The balcony belonged to the apartment of which Ausable's room was a part of earlier. It was a nuisance for him because people had got in his room through the window twice. Eventhough he complained about it, there was no actions taken.
Posted by Harman Singh 1 day, 13 hours ago
Posted by Gitesh Narkhede 14 hours ago
Posted by Harman Singh 1 day, 15 hours ago
Posted by S.Kunal Singh 11 hours ago
Posted by _Jass_ Mahey_ 2 days, 6 hours ago
Posted by Suryakanta Parida 5 hours ago
Posted by Palak Taneja 14 hours ago
Posted by Palak Taneja 13 hours ago
Posted by Areebah Areebah 4 hours ago
Posted by Aryan Agrawal 2 days, 4 hours ago