What is the difference between golden …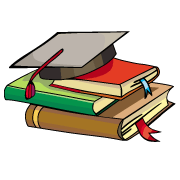 CBSE, JEE, NEET, CUET
Question Bank, Mock Tests, Exam Papers
NCERT Solutions, Sample Papers, Notes, Videos
What is the difference between golden revolution, black revolution, yellow revolution, green revolution, silver revolution, brown revolution, white revolution, blue revolution, pink revolution.
Posted by Suju Apee 1 month, 3 weeks ago
BLUE REVOLUTION The blue revolution (Neel Kranti Mission) in India started in 1985-1900 and is related to the aquaculture of the country. This revolution contributed to the enhancement of the fishery industry into a modern industry and also increased the income of fishers. The  National Fisheries Development Board (NFDB) included various components to develop and increase aquaculture activity by using modern methods and equipment.
Green Revolution This Revolution saw an increase in the production of food grains by using various modern technologies and farming products like fertilizers, high yielding variety (HYV) seeds, irrigation facilities, and pesticides. It was founded by the Indian geneticist  M.S. Swaminathan and was commenced under the leadership of Lal Bahadur Shastri.
Very good Koyna Tulshyan no mistakes but where is the black revolution, silver revolution and pink revolution I am giving it . Go through this link 🔗 given below : https://leverageedu.com/blog/revolutions-in-india/ Learn more and more HAPPY LEARNING WITH SUJU APEE
Green revolution: The Green Revolution was a series of research and technology transfer activities that enhanced agricultural productivity in many regions of the world between 1950 and the late 1960s. It is involved the cultivation of high-yielding varieties of seeds leading to a rise in agricultural productivity to address food shortages and improve agricultural profitability. M.S Swaminathan is a global leader of the green revolution Blue revolution: The Blue Revolution refers to the enormous expansion and development of worldwide aquaculture output from the mid-twentieth century to the present, especially in developing nations. It entailed the implementation of a comprehensive plan to boost the production of marine and fish goods. The blue revolution ushered in a massive increase in aquaculture, as well as highly productive agricultural activities. Fathers of the Blue Revolution include Hiralal Chaudhuri and Dr. Arun Krishnan. White revolution: The White Revolution in India, also known as Operation Flood, is a revolution connected with a dramatic increase in milk output in the country. During the White Revolution, India's goal was to become a milk-producing nation. In India, Verghese Kurien is recognized as the "Father of the White Revolution." Yellow revolution: The Yellow Revolution began in 1986-87 with the goal of increasing edible oil production, particularly mustard and sesame seeds, in order to attain self-sufficiency. Sam Pitroda is widely regarded as the father of India's Yellow Revolution. Complementary methods for oil production were also part of the yellow revolution. Golden revolution: Honey production and horticulture are linked to the Golden Revolution. It is a component of India's major agricultural revolutions. Nirpakh Tutej is regarded as the Father of India's Golden Revolution. In India, the era from 1991 to 2003 is known as the Golden Revolution.   Suggest Corrections   30  
Posted by Madhu Prajapati 6 days, 11 hours ago
Posted by Sonakshi Rohilla 6 days, 16 hours ago
Posted by Madhu Prajapati 6 days, 11 hours ago
Posted by Yogesh Singh 1 week, 1 day ago
Posted by Shaivya Parikh 1 week ago
Posted by Suresh Singh 1 week, 1 day ago
Posted by Anurag Yadav 6 days, 17 hours ago
Posted by Sαurαbh Yadav 1 week ago