What massage does the poem the …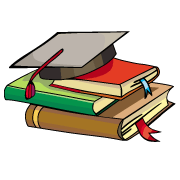 CBSE, JEE, NEET, CUET
Question Bank, Mock Tests, Exam Papers
NCERT Solutions, Sample Papers, Notes, Videos
What massage does the poem the laburnum top convey?
Posted by Shivani Dwivedi 2 months ago
The poet wants to convey the importance of living with each other. The tree's life was seemingly dull and inanimate, but the goldfinch's arrival makes it meaningful and worth living. It is a kind of mutualism that exists between the two.
Posted by Aashish Devil 6 days, 15 hours ago
Posted by Gunjan Sharma 11Th 2 weeks, 1 day ago
Posted by Mohd Arshad 5 days, 4 hours ago
Posted by Viklesh Bishnoi 2 weeks, 1 day ago
Posted by Gaming Master 1 week, 1 day ago
Posted by Umesh Kumar 20 hours ago
Posted by Mehak Tolani 4 days, 13 hours ago
Posted by Anshuman Pandey 1 week, 2 days ago
Posted by N N 1 week, 4 days ago