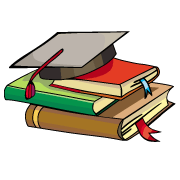 CBSE, JEE, NEET, CUET
Question Bank, Mock Tests, Exam Papers
NCERT Solutions, Sample Papers, Notes, Videos
Why is it easier to sw in sea water than in fresh water?
Posted by Navish Ahmed 1 month, 3 weeks ago
Swimming in sea water is easier than in fresh water because it has higher buoyancy due to its higher salt content, which makes it easier to float. Additionally, the added resistance in fresh water can tire a swimmer faster.
Posted by Harshita Mehta 1 week, 4 days ago
Posted by Vanshika Mathur 5 days, 5 hours ago
Posted by Monisha . 6 days, 3 hours ago
Posted by Ayush Diwakar 6 days, 22 hours ago
Posted by Khush Dandiwal 1 week, 3 days ago
Posted by Krishnapriya Nair 1 week, 1 day ago
Posted by Ruhi Deshmukh 1 week, 2 days ago
Posted by Anshu K 2 weeks ago