Compare the stability of a neutral …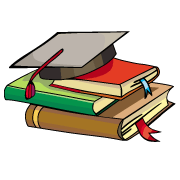 CBSE, JEE, NEET, CUET
Question Bank, Mock Tests, Exam Papers
NCERT Solutions, Sample Papers, Notes, Videos
Compare the stability of a neutral sodium atom and a positive sodium ion. Justify your answer.
Posted by Kumar Soyambhuba 1 month, 4 weeks ago
The positive sodium ion is more stable than the neutral sodium atom as the sodium ion has completed its octet so thats why it is more stable.
Posted by Anshika Singh 1 day, 4 hours ago
Posted by _Jass_ Mahey_ 1 day, 16 hours ago
Posted by Prince Singh 2 days, 2 hours ago
Posted by Janak Patel 1 day, 5 hours ago
Posted by Naitik Nehra 1 day, 2 hours ago
Posted by _Jass_ Mahey_ 1 day, 16 hours ago
Posted by Anshika Singh 1 day, 4 hours ago
Posted by Shubh Keshari 1 day ago