Define coefficient of viscosity.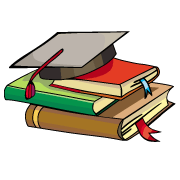 CBSE, JEE, NEET, CUET
Question Bank, Mock Tests, Exam Papers
NCERT Solutions, Sample Papers, Notes, Videos
Define coefficient of viscosity.
Posted by Anushka Yadav 1 month, 3 weeks ago
Coefficient of viscosity is a measure of a fluid's resistance to flow. It quantifies the frictional force per unit area that a fluid exerts on an object moving through it or on another layer of fluid in relative motion. The higher the viscosity, the more resistant the fluid is to flow.
Viscosity is a measure of resistance to flow of liquids. This arises due to internal friction between layers of fluids as they slip past one another while liquid flows. Coefficient of Viscosity
Posted by Harshita Mehta 1 week, 2 days ago
Posted by Khush Dandiwal 1 week, 1 day ago
Posted by Krishnapriya Nair 6 days, 12 hours ago
Posted by Vanshika Mathur 3 days, 10 hours ago
Posted by Ruhi Deshmukh 1 week ago
Posted by Sania Afreen 1 week, 2 days ago
Posted by Ayush Diwakar 5 days, 3 hours ago
Posted by Monisha . 4 days, 8 hours ago
Posted by Ruchi Yadav 5 days, 5 hours ago
Posted by Anshu K 1 week, 5 days ago