What is the theme of tale …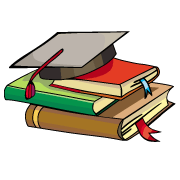 CBSE, JEE, NEET, CUET
Question Bank, Mock Tests, Exam Papers
NCERT Solutions, Sample Papers, Notes, Videos
What is the theme of tale of the melon city?
Posted by Nitika Parmar 2 months ago
The Tale of Melon City Summary in English. Vikram Seth through this poem, satire on people in power. He has amusingly presented the idea that it does not matter to people who king, ruler or head of state is with the understanding that he let them live in peace, liberty, and leniently
The poem The Tale of Melon is about a kingdom of fools. In the poem, the poet explains how a petty matter leads to the death of king. And how fool the people of that kingdom are. The king is described as placid and just. However ironically, he becomes furious at just a small matter and orders the hanging of the culprits. Even the wise men are fools. They choose melon because of their lack of wisdom. So, the whole poem is just for enjoyment. It does not seem to carry any message.
Posted by Mohd Arshad 5 days, 4 hours ago
Posted by N N 1 week, 4 days ago
Posted by Umesh Kumar 20 hours ago
Posted by Viklesh Bishnoi 2 weeks, 1 day ago
Posted by Anshuman Pandey 1 week, 2 days ago
Posted by Gunjan Sharma 11Th 2 weeks, 1 day ago
Posted by Aashish Devil 6 days, 15 hours ago
Posted by Mehak Tolani 4 days, 13 hours ago
Posted by Gaming Master 1 week, 1 day ago