Multiplier and it's implement in Indian …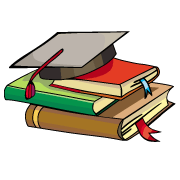 CBSE, JEE, NEET, CUET
Question Bank, Mock Tests, Exam Papers
NCERT Solutions, Sample Papers, Notes, Videos
Multiplier and it's implement in Indian economy
Posted by Yash Chauhan 3 weeks, 6 days ago
For the implementation of the development process in a mixed economy the following methods were employed:
Planning and governmental regulation to control the economy.
Licensing, subsidies, progressive taxing, price control and reforms etc. were also implemented.
To make a significant role in the public sector.
To ensure a political democracy.
Posted by A K 1 week, 3 days ago
Posted by Alok Shukla 1 week, 4 days ago
Posted by Vatsala Rakhecha 4 days, 3 hours ago
Posted by Ansh Mehta 5 days, 9 hours ago
Posted by Abhishek Kamath 1 week, 2 days ago
Posted by Ayushi Singh 2 weeks, 1 day ago
Posted by Shreya Chettri 6 days, 1 hour ago
Posted by Gauri Archita 1 week ago
Posted by Vanshika Jallan 5 days, 9 hours ago
Posted by Devika S 6 days, 23 hours ago