How would you guide and channelice …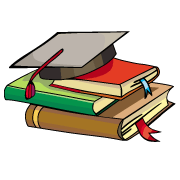 CBSE, JEE, NEET, CUET
Question Bank, Mock Tests, Exam Papers
NCERT Solutions, Sample Papers, Notes, Videos
How would you guide and channelice your young, naughty, teenager brother to develop good personality?
Posted by Bhanu Pratap Singh 2 months ago
Here are some tips to help guide and encourage a teenager to develop a positive personality: Lead by example: Your own actions and behavior can have a big impact on your brother. Try to be a positive role model and show him how to treat others with kindness and respect. Encourage open communication: Encourage your brother to talk to you and express his feelings, opinions, and ideas. Listen to what he has to say and respond with empathy and understanding. Provide positive reinforcement: Recognize and reward good behavior. When you see your brother making an effort to be kind or respectful, let him know you appreciate it. Set boundaries and consequences: Make it clear what kind of behavior is acceptable and what is not. Consistently enforce the consequences you have established for misbehavior. Teach life skills: Help your brother develop practical skills, such as budgeting, cooking, and time management. These skills will boost his confidence and independence. Encourage participation in extracurricular activities: Joining a sports team, volunteering, or taking up a hobby can help your brother develop new interests and skills, and improve self-esteem. Be patient and understanding: Remember that teenagers are still developing and learning about themselves and the world around them. Be patient and understanding as they navigate this challenging time. Remember, every teenager is different and what works for one may not work for another. Stay positive and continue to support your brother as he grows and develops into a responsible adult.
Posted by Saniya Reyaz 1 week, 2 days ago
Posted by Ritu Rathore Rathore 1 week, 1 day ago
Posted by Peeyush Kanu 1 week, 1 day ago
Posted by Sagar . 1 week, 3 days ago
Posted by Basu Chhetri 1 week ago
Posted by Naitik Aghj 1 week ago
Posted by Bushra Kamal 6 days, 20 hours ago
Posted by Pranav Bagrecha 1 week, 1 day ago
Posted by Rahul Yadav 1 week, 4 days ago