Write an application to the principal …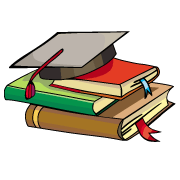 CBSE, JEE, NEET, CUET
Question Bank, Mock Tests, Exam Papers
NCERT Solutions, Sample Papers, Notes, Videos
Write an application to the principal of your school requesting her to grant you 2 days leave to attend your brothers marriage
Posted by Sakshi Meena 2 months, 2 weeks ago
2nd January'23
Respected Sir,
Subject: Application for leave.
I am a student of X-A (Roll No. 4). My brother's wedding is taking place next week, so i will not be able to attend school on 23rd and 24th Jan, 2023. Kindly grant me a leave for same.
I shall be extremely grateful if you approve my leave for the above-mentioned dates.
Thanking you
Yours Sincerely,
Pankaj Verma
X-A
Roll No.- 4
Posted by Divyanshi Deora 9 hours ago
Posted by Divyanshi Deora 9 hours ago
Posted by A Yesh 4 days, 12 hours ago
Posted by Om Rajendra Kakade 5 days, 4 hours ago
Posted by Ashritha Kutcherlapathy 4 days, 12 hours ago
Posted by Divyanshi Deora 1 day, 5 hours ago
Posted by Vaishnavi Pokhriyal 8 hours ago
Posted by Kanha Shinde 3 days, 13 hours ago
Posted by Abhinav Chauhan 4 days, 12 hours ago
Posted by Ashritha Kutcherlapathy 6 days, 17 hours ago