What is word processing ?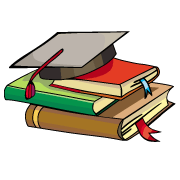 CBSE, JEE, NEET, CUET
Question Bank, Mock Tests, Exam Papers
NCERT Solutions, Sample Papers, Notes, Videos
What is word processing ?
Posted by Nawazish Ansari 5 months, 1 week ago
Word processing is the phrase used to describe using a computer to create, edit, and print documents. Of all computer applications, word processing is the most common. To perform word processing, you need a computer, a special programcalled a word processor, and a printer. A word processor enables you to create a document, store it electronically on a disk, display it on a screen, modify it by entering commands and characters from the keyboard, and print it on a printer.
Posted by Monty Balhara 1 week, 6 days ago
Posted by Smil Chettri 4 weeks, 1 day ago
Posted by Fahim Bin Talmiz 1 week, 5 days ago
Posted by Doino Panging 1 week ago
Posted by Akshita Raj Raj 2 weeks, 1 day ago
Posted by Doino Panging 1 week, 2 days ago
Posted by Aditya Choudhary 12 hours ago
Posted by Divyansh Jalal 2 weeks, 2 days ago
Posted by Rohanpreet Singh 4 days, 20 hours ago
Posted by Monty Balhara 1 week, 6 days ago