Hello guys! here is is short …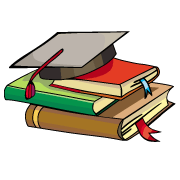 CBSE, JEE, NEET, CUET
Question Bank, Mock Tests, Exam Papers
NCERT Solutions, Sample Papers, Notes, Videos
Hello guys! here is is short question for you Q. How does the nitrogen present in our atmosphere help our earth ?
Posted by Biswajit Pattnaik 2 months, 3 weeks ago
Most of the atmosphere is nitrogen, which can be absorbed by soil bacteria to help plants grow. Carbon dioxide and oxygen gases in the atmosphere are also needed for life. Plants need carbon dioxide for photosynthesis.
The Nitrogen present in our atmosphere helps in growth and development of plants
Posted by Vikansh Chandra 8 hours ago
Posted by Prutha Fartale 2 days, 7 hours ago
Posted by Rohan Balmiki 1 day, 9 hours ago
Posted by Rhithika Prajosh 1 week, 2 days ago
Posted by Viraj Parmar 5 days, 7 hours ago
Posted by Prutha Fartale 1 week, 2 days ago
Posted by N Jyothi Jyothi 3 days, 14 hours ago
Posted by Aanya Goel 1 week, 3 days ago
Posted by Priya Sarangi 1 day, 9 hours ago
Posted by Anwesha Dash 6 days, 5 hours ago