Write an application to the principal …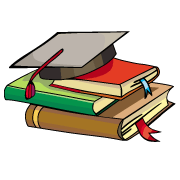 CBSE, JEE, NEET, CUET
Question Bank, Mock Tests, Exam Papers
NCERT Solutions, Sample Papers, Notes, Videos
Write an application to the principal of your school requesting her, to grant you two days leave to attend your brother's marriage
Posted by Dhruv Sharma 2 months, 3 weeks ago
To
The Principal,
ABC Hr.Sec. School,
Chennai.
Respected Sir/Madam,
SUB: Requesting for 10 days leave - Reg.
I am Bharath, a student in class 10A. The wedding of my brother will take place on Jan 10, 2023. I am in charge of overseeing and managing every aspect of the wedding. Since there will be guests in my home who will be hoping for my presence, I won't be able to go to school. I must spend this special day with my family.
Please give me ten days of leave, from Jan 1 through Jan 10, 2023. I assure you that I will make up the classes I missed when I resume my school. Kindly do the needful.
Thanking You,
Yours truly,
Bharath
Date: 30/06/2022
Place: Chennai
Posted by Anita Chettri 2 days, 5 hours ago
Posted by Divyanshi Deora 5 days, 7 hours ago
Posted by Kanha Shinde 1 week ago
Posted by Ansh Sindhu 3 days, 6 hours ago
Posted by Divyanshi Deora 4 days, 10 hours ago
Posted by Divyanshi Deora 4 days, 10 hours ago
Posted by Hozaifa Rahman 2 days, 14 hours ago
Posted by Disha Singh 2 days, 4 hours ago
Posted by Sanjay Pandit 3 days, 10 hours ago
Posted by Vaishnavi Pokhriyal 4 days, 9 hours ago