What is perpetual motion?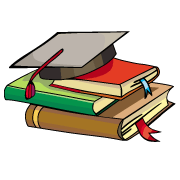 CBSE, JEE, NEET, CUET
Question Bank, Mock Tests, Exam Papers
NCERT Solutions, Sample Papers, Notes, Videos
What is perpetual motion?
Posted by Sanika Shirsavade 1 month, 2 weeks ago
Perpetual motion is the motion of bodies that continues forever in an unperturbed system. A perpetual motion machine is a hypothetical machine that can do work infinitely without an external energy source. This kind of machine is impossible, as it would violate either the first or second law of thermodynamics or both.
Posted by Deepak Kumar Gupta 1 day, 23 hours ago
Posted by Yadhu Krishna 1 day, 2 hours ago
Posted by Shivprasad Janrao 2 days, 14 hours ago
Posted by Sudhanshu Poddar 22 hours ago
Posted by Roshan Sharma 3 days, 2 hours ago
Posted by Gurpreet Kaur 1 day, 18 hours ago
Posted by Akhilendra Pratap Gopalan Gopalan 1 day, 11 hours ago
Posted by Saanvi Chopra 1 day, 19 hours ago
Posted by Rohit Bamania 4 hours ago