Function of political parties?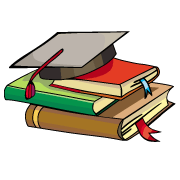 CBSE, JEE, NEET, CUET
Question Bank, Mock Tests, Exam Papers
NCERT Solutions, Sample Papers, Notes, Videos
Function of political parties?
Posted by Ansh Sharma 2 months ago
The functions political parties perform in a democracy are: 1) Candidates are put forward by parties to contest in elections. These candidates may be chosen by the members of the party or by the leaders of the party. 2) Parties put forward different policies and programmes and the voters choose from them. 3) Parties play an important role in making laws for a country. Laws are usually debated and passed in the legislature. 4) Parties form and run governments. They recruit leaders and train them to be ministers and run the government in the way they want it. 5) Parties that lose the election form the opposition. The opposition voices different views and criticize the failures of the government. 6) Parties shape public opinion. They have lakhs of members all over the country, and they play a great role in influencing the way people think.
Posted by Nitish Kumar 14 hours ago
Posted by Mayank Kumar 10 hours ago
Posted by Shanit Suhag 4 hours ago
Posted by Sheetal Am 1 day, 5 hours ago
Posted by Karthu 😉 6 hours ago
Posted by Bhavika Mukati 3 hours ago
Posted by Anjali Kharat 1 day, 7 hours ago
Posted by Prathamesh Kharade 1 day, 10 hours ago
Posted by Dipanshu Kalkal 7 hours ago
Posted by Umarali Khan 1 day, 9 hours ago