The Belgian modal of power sharing …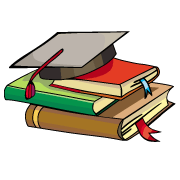 CBSE, JEE, NEET, CUET
Question Bank, Mock Tests, Exam Papers
NCERT Solutions, Sample Papers, Notes, Videos
The Belgian modal of power sharing was better. Support this statement with three arguments.
Posted by Shreyansh Singh 1 year ago
(i) Constitution prescribes that the number of Dutch and French-speaking ministers shall be equal in the Central Government. No single community can take decisions unilaterally. (ii) The State Governments are not subordinate to the Central Government. (iii) Brussels, the capital, has a separate government where both the communities have equal representation. (iv) A third kind of government, 'Community Government' is elected by people belonging to one language community Dutch, French and German speaking—no matter where they live. This government can decide on cultural, educational and language related issues.
Posted by Chinmoy Chakraborty 16 hours ago
Posted by Khushi Barnwal 1 day, 12 hours ago
Posted by Anjumol Thomas 3 days, 18 hours ago
Posted by Shubh Agrawal 2 days, 7 hours ago
Posted by Akasya Arya 3 days, 7 hours ago
Posted by Pragati Wasnik 1 day, 7 hours ago
Posted by Keshav Saini 3 days, 17 hours ago
Posted by Mukesh Poddar 4 days, 9 hours ago
Posted by Kaniz Fatima 1 day, 9 hours ago
Posted by Aadi Joshi 3 days, 23 hours ago