How Indian judiciary is free and …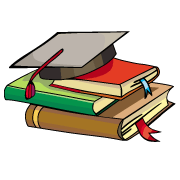 CBSE, JEE, NEET, CUET
Question Bank, Mock Tests, Exam Papers
NCERT Solutions, Sample Papers, Notes, Videos
How Indian judiciary is free and independent ?
Posted by Harshit Kumar 2 months ago
The constitution provides for a judiciary, which is independent. Independence of judiciary is important for the purpose of fair justice. There should be no interference by the legislature or the executive in the proceedings of the judiciary so that it may pass a judgment that seems reasonably fair.
Posted by Muhil Vk 1 day, 6 hours ago
Posted by Neelam Gururani 2 hours ago
Posted by Bobby Wadhwa 9 hours ago
Posted by Roshni Sha 2 days ago
Posted by Ankush Rathore 1 day, 22 hours ago
Posted by Kishan Kumar Gupta 7 hours ago
Posted by Anshika Negi 47 minutes ago
Posted by Love Nain 23 hours ago
Posted by Divanshi Gupta an hour ago
Posted by Himanshu Bisht 1 day, 1 hour ago