What did nishad find out from …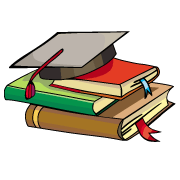 CBSE, JEE, NEET, CUET
Question Bank, Mock Tests, Exam Papers
NCERT Solutions, Sample Papers, Notes, Videos
What did nishad find out from ramesh about mr. Nath ?
Posted by Chinu Pradhan 1 year ago
1st) what he eats > he takes two meals a day. It is always the same containing two chapatis, some dal and a vegetable. IInd) when he eats > every morning and evening. IIrd) what he drinks and when> He takes two cups of tea everyday. One in the morning and one in the afternoon. IVth) how he pays > he pays in cash and also gives the tips well.
Posted by Pushkarni Acharya 1 week, 3 days ago
Posted by Sabari Nath 4 days, 17 hours ago
Posted by Prince Kumar 3 weeks, 1 day ago
Posted by Navya Goel 5 days, 8 hours ago
Posted by Khushdeep Kaur Kaur 2 weeks, 4 days ago
Posted by Sanjay Mandal 2 weeks, 4 days ago
Posted by Aastha Yadav 1 week, 6 days ago
Posted by Anshu Ghosh 1 week, 5 days ago
Posted by Yukta Patekar 2 weeks, 2 days ago