What do you mean by respiration? …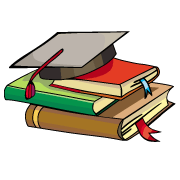 CBSE, JEE, NEET, CUET
Question Bank, Mock Tests, Exam Papers
NCERT Solutions, Sample Papers, Notes, Videos
What do you mean by respiration? Which is the primary organ of respiration?
Posted by Ayush Kumar Bala 3 months, 2 weeks ago
The process by which oxygen enters and carbon dioxide diffuse in out of the blood respiration refers to gas exchange across the respiratory membrane in the lungs
The main organ of the respiratory system is the lungs. Other respiratory organs include the nose, the trachea and the breathing muscles (the diaphragm and the intercostal muscles).
Posted by Suvam Kirttania 2 weeks ago
Posted by Rashi Biswas 1 week, 4 days ago
Posted by Muhammad Omar 1 day, 5 hours ago
Posted by Mohan Sai Krishna A 3 weeks, 3 days ago
Posted by Ayush Kumar 3 weeks, 5 days ago
Posted by Tanzin Monlam 2 weeks, 6 days ago
Posted by Tm.Sree Sastika Mariappan.V 3 weeks, 2 days ago
Posted by Deepika Arvind Mishra Mishra 10 hours ago