Complete the following dialogue between a …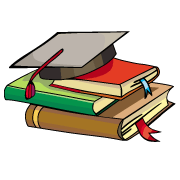 CBSE, JEE, NEET, CUET
Question Bank, Mock Tests, Exam Papers
NCERT Solutions, Sample Papers, Notes, Videos
Complete the following dialogue between a girl and her mother. Mother:I want you to learn to prepare a few dishes during these vacations. Daughter :Is it really very necessary? Mother Daughter : Mother Daughter: Mother Daughter: Mother
Posted by Iniya S 2 months, 1 week ago
Mother-I want to learn to prepare a few new dishes which I didn't make it before.I will learn it during these vacations.
Daughter-Ohh! Is it really necessary. You are already a good cook.
Mother-Ohh,yess Thankyou!
Daughter-Then I shall help you while you are cooking.
Mother-Good.But what about your studies?
Daughter-Where can I go in these vacations.I have lot of time to study.
Mother- It's true.Okay you can help me.
Daughter- Okay,let me first help you by cutting some onions or tomatoes.
Mother- Be careful you me get hurted.
Daughter- Yess,I know.But I am good at this.
Mother- Great.
(Prepares the dish)
Mother- Ohh Great! It smells really good.Let taste it.
Daughter- How does it become so perfect.So good! Yummy
Mother- First finish it and go to studies.
Daughter- Yess mom! You are the best.
Posted by Shivani Shree 5 days, 15 hours ago
Posted by Pari Jaiswal 4 days, 9 hours ago
Posted by Dishant Tomar 1 week, 1 day ago
Posted by Om Verma 2 days, 15 hours ago
Posted by Kala Sridhar1212 1 week, 1 day ago
Posted by Puja Kumari Puja Kumari 19 hours ago
Posted by Sachin Yadav 1 week, 2 days ago
Posted by Sohan Geeny 1 day, 7 hours ago
Posted by Gauravi Sonhivare 4 days, 15 hours ago