Discuss the functions that ways have …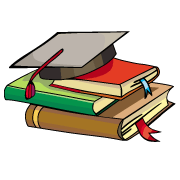 CBSE, JEE, NEET, CUET
Question Bank, Mock Tests, Exam Papers
NCERT Solutions, Sample Papers, Notes, Videos
Discuss the functions that ways have been performed by ruler in Harappan civilization
Posted by Sakshi Choudhary 2 months ago
Cities and settlement of Harappan Civilisation were well-planned. Many craft production centres were there for whom raw material was brought from far-off places. Agriculture settlements were also developing. All these functions could have been performed by any ruling class because general masses could not take important collective decisions. Yet some scholars denied the existence of any ruling class in Harappan Civilisation but it hardly seems reality. In short, the following functions could have been performed by rulers in Harappan society:
Making urban planning: Urban planning of Harappan Civilisation was of top quality. Cities were developed according to proper plan. Streets and roads were wide enough. All the roads bisect each other at right angles. People used to live in houses of baked bricks. Length, breadths and width of the bricks were of standard size. Ruler class used to live in citadel of towns and common people lived in lower city. There were provision for windows and doors in the houses. Every house had courtyard, stairs, bathroom, and kitchen. There were two or three storyed buildings. People used to make large buildings. One great bath has also been found at Mohenjodaro which could have been used for some kind of special ritual bath. It was 11.88 metres in length 7.01 mts in breadth and 2.43 mt in depth. The largest building of this town was the warehouse with the dimension of 45.71 x 15.23 mt. Six warehouses have been found at Harappa. Harappan cities had the carefully planned drainage system. Drainage system was properly made which was covered with bricks. These bricks could have been removed at the time of cleaning. Domestic waste water had to flow into the street drains. Every house needed to have one wall along a street.
Different Crafts: different types of crafts prevailed in Harappan culture which could have been regulated by the state. Tin and nickel were mixed by craftsmen to make copper. Copper was used to make statues, jars and different types of implements like axe, cutter, knife, etc. Evidences have been found about different crafts prevailed in Harappan towns. They were very much expert in making seals and jewellery of gold and silver and statues. Harappan craftsmen were also expert in bread-making. They were familiar with the art of weight-making. Jars made by them were quite shining.
Settlement near Raw material: Some raw materials were available for craftsmen in local places. That is why craft centres were developed, by the state near those areas where raw material were easily available. Raw materials included beads, shells and metals etc.
Procuring raw material from distant places: Rulers used to send expeditions to far-off places to procure raw material for craft production. For example expeditions may have been sent to Khetri region of Rajasthan. (For Copper) and South India (Gold).
Contacts with distant lands: Rulers used to establish contacts with distant lands. Mainly copper was brought through these contacts. Evidences have been found that copper was brought from Oman, on the South east trip of the Arabian Peninsula.
As there were no signs of a king in the Harappan civilization just a sculpture was found but not sure abt that
Posted by Kumar Om Bineet 3 weeks, 3 days ago
Posted by Prem Singh 3 days, 3 hours ago
Posted by Reya Chettri 3 weeks, 2 days ago
Posted by Abhit Rathi 1 month, 1 week ago
Posted by Mahatso Chiba 3 weeks, 6 days ago
Posted by Sangay Tsering 1 month, 1 week ago
Posted by Jasmine Akhtar 3 weeks, 6 days ago
Posted by Assaulter Ff 1 month, 1 week ago
Posted by Bg々Gang Army 1 month ago