childhood fear are deeply intrecged in …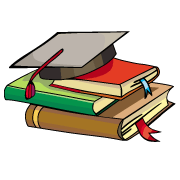 CBSE, JEE, NEET, CUET
Question Bank, Mock Tests, Exam Papers
NCERT Solutions, Sample Papers, Notes, Videos
childhood fear are deeply intrecged in our mind determination
Posted by Rahul Sihag 2 months, 2 weeks ago
Ys childhood fear is deeply affected the mind bcz from childhood fesr it became with us from end of life .people who have fear from there childhood they are not easily get out from his fear bcz fear stuck into his mind
Childhood fear are deeply entrenched in our mind. Determination, hard work and right training are needed to get rid of them.
our childhood fear is to loose our parents and close one . we are emotionally attached with our family and close one so its difficult to face that pain .
It is shown in the story the deep water in which William O Douglas was deeply affected by the incident in YMCA pool even after he was grown up.
Posted by Sneha Chaudhary 2 days, 6 hours ago
Posted by Jyoshi Kamalika 1 day, 17 hours ago
Posted by Sapna Chauhan 2 days, 21 hours ago
Posted by Vansh Luthra 20 hours ago
Posted by Nilanshi Jain 5 hours ago