What does amoeba eat food?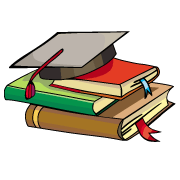 CBSE, JEE, NEET, NDA
Question Bank, Mock Tests, Exam Papers
NCERT Solutions, Sample Papers, Notes, Videos
What does amoeba eat food?
Posted by Rewati Raman Rewati. 1 week, 1 day ago
Amoeba feeds on microorganisms (like planktons) which float on water. It develops false feet or pseudopodia to surround the food finally captures the food within a sac-like structure called the food vacuole inside which digestion of food takes place.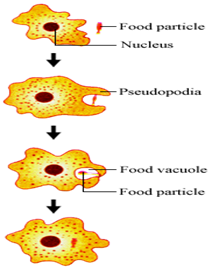 Posted by Anurag Yadav 2 days, 20 hours ago
Posted by Bhartendu Kushawah 18 hours ago
Posted by Suman Kumari 9 hours ago
Posted by Anushka Narvekar 12 hours ago
Posted by Aakash Prajapati 3 days, 3 hours ago
Posted by Anand Jha 1 day, 14 hours ago
Posted by Pushpraj Mandloi 2 days, 3 hours ago
Posted by Santanu Mondal 1 day, 14 hours ago
Posted by Krishna Dubey 10 hours ago
Question Paper Creator
Create papers in minutes
Print with your name & Logo
Download as PDF
5 Lakhs+ Questions
Solutions Included
Based on CBSE Syllabus
Best fit for Schools & Tutors