What advantage over an aquatic organism …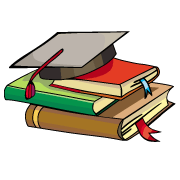 CBSE, JEE, NEET, NDA
Question Bank, Mock Tests, Exam Papers
NCERT Solutions, Sample Papers, Notes, Videos
What advantage over an aquatic organism does a terrestrial organism have the regard to obtaining oxygen for respiration ?
Posted by Rewati Raman Rewati. 1 week, 6 days ago
Terrestrial organisms take up oxygen from the atmosphere whereas aquatic animals obtain oxygen from water. Air contains more O2 as compared to water. Since the content of O2 in air is high, the terrestrial animals do not have to breathe faster to get more oxygen. Therefore, unlike aquatic animals, terrestrial animals do not need adaptations for gaseous exchange.
Posted by Bhartendu Kushawah 1 day, 11 hours ago
Posted by Rani Saini 15 hours ago
Posted by Chaitanya Keshwani 17 hours ago
Posted by Bhartendu Kushawah 1 day, 11 hours ago
Posted by Rewati Raman Rewati. 2 days, 1 hour ago
Posted by Prithviraj Singh Rajpoot an hour ago
Posted by Bhartendu Kushawah 1 day, 11 hours ago
Question Paper Creator
Create papers in minutes
Print with your name & Logo
Download as PDF
5 Lakhs+ Questions
Solutions Included
Based on CBSE Syllabus
Best fit for Schools & Tutors