Neha did not wanted to have …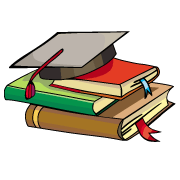 CBSE, JEE, NEET, NDA
Question Bank, Mock Tests, Exam Papers
NCERT Solutions, Sample Papers, Notes, Videos
Neha did not wanted to have child .so she Want to doctor who suggested her to adapt contraceptive methods. What are the reason for adopting contraceptive methods?
Posted by Pankaj Maurya 1 week, 1 day ago
Contraceptive methods are mainly used for the following reasons: to prevent unwanted pregnancies. To control population growth or fertility. To prevent the transmission of sexually transmitted diseases.
Posted by Shivam Sharma 5 hours ago
Posted by Tharika Velmurugan 4 hours ago
Posted by Santanu Mondal 1 day, 13 hours ago
Posted by Anand Jha 1 day, 13 hours ago
Posted by Anathbandhu Bhol Anathbandhu 3 hours ago
Posted by Bhartendu Kushawah 17 hours ago
Posted by Anushka Narvekar 11 hours ago
Posted by Suman Kumari 8 hours ago
Posted by Krishna Dubey 9 hours ago
Question Paper Creator
Create papers in minutes
Print with your name & Logo
Download as PDF
5 Lakhs+ Questions
Solutions Included
Based on CBSE Syllabus
Best fit for Schools & Tutors