How do baby bird look when …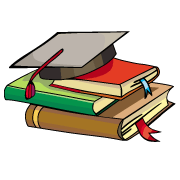 CBSE, JEE, NEET, CUET
Question Bank, Mock Tests, Exam Papers
NCERT Solutions, Sample Papers, Notes, Videos
How do baby bird look when they are hatched ?
Posted by Vishal V 2 months, 1 week ago
In the first few days after an egg is laid, the embryo is microscopic and looks nothing like an adult bird at all. On the fourth day, amniotic fluid will surround the embryo, protecting it and allowing it to move around inside the egg. At this stage, the chick will begin to look less like a blob and more like a bird.
Posted by Ved Dave 1 week, 1 day ago
Posted by Gowrishankar Dangeti 1 day, 22 hours ago
Posted by Vidhula V 4 weeks ago
Posted by Shubhajit Murmu 1 month, 2 weeks ago
Posted by Gowrishankar Dangeti 1 day, 22 hours ago
Posted by Sushmita Mohanty 2 weeks, 2 days ago
Posted by Tilakraj Sharma 1 month, 1 week ago
Posted by Bratati Badak 1 month, 1 week ago
Posted by Naman Rathee 1 week, 2 days ago
Posted by Caddy Sardar 1 day, 20 hours ago