Explain connective tissue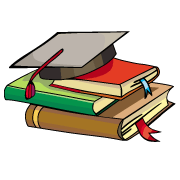 CBSE, JEE, NEET, CUET
Question Bank, Mock Tests, Exam Papers
NCERT Solutions, Sample Papers, Notes, Videos
Explain connective tissue
Posted by Shravan Namdeowar 2 months, 2 weeks ago
Various types of Connective Tissue Cells:
| | | |
| --- | --- | --- |
| Cell type | Structure | Functions |
| i. Fibroblast | Large, flattened and stellate cells with oval nucleus. | Secrete fibres and matrix. |
| ii. Macrophages (Histlocytes) | Large, amoeboid cells with avoid nucleus; processes are short and branching. | Ingest cells debris, bacteria and foreign matter (scavengers). |
| iii. Lymphocytes | Migrated blood cells; small and rounded move by pseudopodia. | Ingest cell debris, bacteria and foreign matter and form antibodies. Produce antibodies. |
Connective tissue is distributed throughout the body and forms about 30% of the body weight of an individual. The basic components of a connective tissue are matrix,connective tissue cells and connective tissue fibres. Function:: Its forms a supporting framework of bones and cartilages in the body. Collagen fibres of connective tissues help in repairing injured tissues of the body. It forms shock proof cushions around organs like kidney and eyeballs.
Posted by Irtiza Hameed an hour ago
Posted by Divya Divya 2 days, 14 hours ago
Posted by Suju Apee 3 days, 5 hours ago
Posted by Amansen Gupta 20 hours ago
Posted by Irsad Ansari 2 days, 1 hour ago
Posted by Prithvi Shah 2 days, 3 hours ago
Posted by Suju Apee 3 days, 5 hours ago
Posted by Karan Bansal 19 hours ago