तुच्छ समझी जाने वाली चीजों से …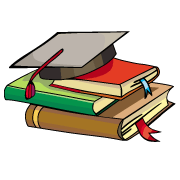 CBSE, JEE, NEET, CUET
Question Bank, Mock Tests, Exam Papers
NCERT Solutions, Sample Papers, Notes, Videos
तुच्छ समझी जाने वाली चीजों से भी मिलकर बड़ी बड़ी चीजें बन जाती है उदाहरण देकर स्पष्ट कीजिए?
Posted by Alka Singh 1 year ago
Pyaaz ke chhilke ko har koi tucchh samajhta hai, kyunki kisi ko uska mol nahin pata. Jabki agar koi chahe to us se kagaz banaye ja sakte hain. Aur kaagaz to anmol hota hai, vo bhi jab bina kisi ped ko kate banaya jaye.
Posted by Abhijot Singh Bajwa Saab 3 weeks, 2 days ago
Posted by Aditya Verma 1 month, 2 weeks ago
Posted by Ananya Saklani 1 month, 2 weeks ago
Posted by Manan Kumar 2 weeks, 2 days ago
Posted by Shreya Jaiswal 1 month, 1 week ago
Posted by Ananya Sharma 1 month, 2 weeks ago
Posted by Suhani Singh 1 month, 2 weeks ago
Posted by T.Priyanka Priyanka 1 month, 2 weeks ago
Posted by Arsh Anuj 1 month, 2 weeks ago