Why did lencho write a second …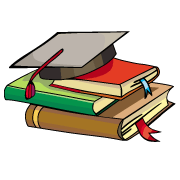 CBSE, JEE, NEET, CUET
Question Bank, Mock Tests, Exam Papers
NCERT Solutions, Sample Papers, Notes, Videos
Why did lencho write a second letter to God?
Posted by Eyasmin Parbin 2 weeks, 1 day ago
After the hailstorm destroyed his crops, Lencho and his family were in despair. They thought that they would have to remain hungry that year. But Lencho had great faith in God and he was only his last hope. So he wrote a letter to God to send him one hundred pesos to sow the fields again and also to survive till the new crop would grow.
Because he demand 100pesos from God and didn't receive his demand money he receive only 75pesos
Posted by Mayank Singh 3 months, 3 weeks ago
Posted by Raj Nandini Trivedi 3 months ago
Posted by Bhumika Ahirwar 3 weeks, 1 day ago
Posted by Sandeep Roy 2 months, 3 weeks ago
Posted by Sauban Ansari 2 weeks, 2 days ago
Posted by Asmit Patel Asmit 1 month ago
Posted by Kamal Kumar 3 months, 3 weeks ago
Posted by Eyasmin Parbin 2 weeks, 1 day ago
Posted by Atul Pal 3 months, 2 weeks ago