'A game of chance' what do …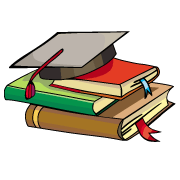 CBSE, JEE, NEET, CUET
Question Bank, Mock Tests, Exam Papers
NCERT Solutions, Sample Papers, Notes, Videos
'A game of chance' what do you learn from story.
Posted by Payal Kumari 3 months ago
The lucky shop denotes that every one should be try there luck and the chapter denotes that must be trust other ( should be my ans is correct)
A fare was organised every year on the occasion of Eid this year listed for many days and one could boy anything from there rashida's uncle took him to the fair along with the domestic help by and left with her friends but want Rashida neither to boy not to go for away Rashida saw and old man and boy try the luck at a lucky shop and decided to take a chance he hope to win a big price but fail everything is spent all the money at the shop and where is very sad when uncle asked him about the reason for her sadness where told him everything he bought a beautiful umbrella biscuits sweets and other things and explain how the shopkeeper fuld him has uncle asked him not to forgot the incident learn a lesson and move on
He is tempted to try his luck at a shop. He is too innocent to see through the shopkeeper's trick. He loses all his little money in that game of chance. He learnt the lesson that he can be easily be fooled and robbed of his money by witty shopkeepers.
Posted by Pari Jaiswal 16 hours ago
Posted by Sachin Yadav 5 days, 16 hours ago
Posted by Sachin Yadav 5 days, 15 hours ago
Posted by Nishant Singh 1 week, 2 days ago
Posted by Shivani Shree 1 day, 22 hours ago
Posted by Dishant Tomar 4 days, 20 hours ago
Posted by Sumit Kumar Roy 1 week, 2 days ago
Posted by Kala Sridhar1212 4 days, 14 hours ago
Posted by Gauravi Sonhivare 22 hours ago