Why were the paharias were so …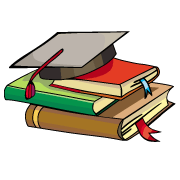 CBSE, JEE, NEET, CUET
Question Bank, Mock Tests, Exam Papers
NCERT Solutions, Sample Papers, Notes, Videos
Why were the paharias were so apprehensive of buchanan's visit ?
Posted by Samriddhi Jauhari 1 month, 1 week ago
He found these hills as impenetrable. They posed a great risk and danger to the travellers like him. Buchanan also found the hilly people as hostile, apprehensive and not willing to talk to any traveller. In fact, all the Paharis looked at him with suspicion and distrust.
Posted by Kumar Om Bineet 3 weeks, 1 day ago
Posted by Prem Singh 1 day, 9 hours ago
Posted by Abhit Rathi 1 month ago
Posted by Assaulter Ff 1 month, 1 week ago
Posted by Jasmine Akhtar 3 weeks, 4 days ago
Posted by Mahatso Chiba 3 weeks, 4 days ago
Posted by Reya Chettri 3 weeks ago
Posted by Sangay Tsering 1 month ago
Posted by Bg々Gang Army 4 weeks ago