Discuss the role of the begums …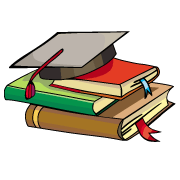 CBSE, JEE, NEET, CUET
Question Bank, Mock Tests, Exam Papers
NCERT Solutions, Sample Papers, Notes, Videos
Discuss the role of the begums of bhopal in preserving the stupa at sanchi ?
Posted by Harman Singh 4 months ago
The begum Shahjahan and her succeser Sultan jahan begumof Bhopal played a important role in preserving the stupa by the following ways.1.The Begum gave financial support to preserve the historic place.2.A museum was built near the stupa with the support of Begum of bhopal. Support from Europe was also come for the stupa preservation.
Posted by Sangay Tsering 1 month ago
Posted by Jasmine Akhtar 3 weeks, 4 days ago
Posted by Reya Chettri 3 weeks ago
Posted by Bg々Gang Army 4 weeks ago
Posted by Assaulter Ff 1 month, 1 week ago
Posted by Abhit Rathi 1 month ago
Posted by Prem Singh 1 day, 9 hours ago
Posted by Kumar Om Bineet 3 weeks, 1 day ago
Posted by Mahatso Chiba 3 weeks, 4 days ago