What is agrivulture technology?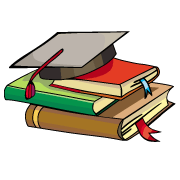 CBSE, JEE, NEET, CUET
Question Bank, Mock Tests, Exam Papers
NCERT Solutions, Sample Papers, Notes, Videos
What is agrivulture technology?
Posted by Teli Menia 1 month, 1 week ago
Agricultural technology or agrotechnology is the use of technology in agriculture, horticulture, and aquaculture with the aim of improving yield, efficiency, and profitability. Agricultural technology can be products, services or applications derived from agriculture that improve various input/output processes.
Posted by Bg々Gang Army 4 weeks ago
Posted by Abhit Rathi 1 month ago
Posted by Assaulter Ff 1 month, 1 week ago
Posted by Mahatso Chiba 3 weeks, 4 days ago
Posted by Kumar Om Bineet 3 weeks, 1 day ago
Posted by Sangay Tsering 1 month ago
Posted by Reya Chettri 3 weeks ago
Posted by Prem Singh 1 day, 9 hours ago
Posted by Jasmine Akhtar 3 weeks, 4 days ago