What is secondary sectors??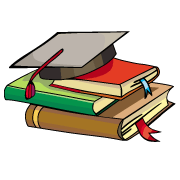 CBSE, JEE, NEET, CUET
Question Bank, Mock Tests, Exam Papers
NCERT Solutions, Sample Papers, Notes, Videos
What is secondary sectors??
Posted by Sarika Maurya 1 year, 2 months ago
The secondary sector which is manufactured by the raw material ex;industries
In this sector raw material is used to make goods with the help of industries
The sector in which natural products are manufactured in to raw material And it is also called manufacturing sector.
The sector which converts primary resources into a finished product. Manufacturing and construction is involved in this sector.
Manufactured sector known as secondary sector . In this sector,natural resources converted into raw materials and goods
Posted by Monika Kumari 1 day, 13 hours ago
Posted by Shreya Ajay 17 hours ago
Posted by Pragati Wasnik 3 days, 11 hours ago
Posted by Vansh Rathore 18 hours ago
Posted by Kanha Gupta 1 day, 19 hours ago
Posted by Ayush Singh 2 days, 1 hour ago
Posted by Rupp Kaur 1 day, 13 hours ago
Posted by Aamna Khurshid 1 day, 12 hours ago
Posted by Chinmoy Chakraborty 2 days, 20 hours ago
Posted by Kartik Sharma an hour ago