Anil purchased a new office in …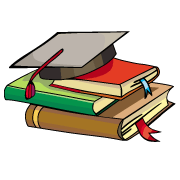 CBSE, JEE, NEET, CUET
Question Bank, Mock Tests, Exam Papers
NCERT Solutions, Sample Papers, Notes, Videos
Anil purchased a new office in Bengaluru, and decided to take a double insurance policy far it. He got his office insured with Company A for R 2 crores and with Company B far 3 crores. Due to negligence of the security guards , a theft occurred in his office, and many laptops and other electronic gadgets were stolen. The amount of loss was pstimated to be 50 lakh . Anil has decided to file for a claim with both the insurance companies for 50 lakh each.
Posted by Sujal Singh 4 months, 2 weeks ago
No he can't take 50 lakh from each company. According to principle of contribution, both the companies will contribute and compensate for the loss.
Posted by Gahena Tejwani 1 month ago
Posted by Sumit Rajwade 1 month, 1 week ago
Posted by Xyz .. 3 weeks, 6 days ago
Posted by Ananya Patel 1 week, 3 days ago
Posted by Marleyn Saravanan 1 month ago
Posted by Dimpy Luthra 1 month, 1 week ago
Posted by Shaurya Saxena 1 month, 1 week ago