A short note on sher shah …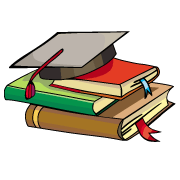 CBSE, JEE, NEET, NDA
Question Bank, Mock Tests, Exam Papers
NCERT Solutions, Sample Papers, Notes, Videos
A short note on sher shah suri.
Posted by Prachi Singh 2 months, 2 weeks ago
Sher shah suri ruled the sur dynasty for 5 years. Although he ruled just for 5 years he made a large contributions. 1.Division of Empire: He divided his empire into 47 provinces known as sarkars, which were further into smaller units called parganas. 2.Military: Sher shah had a disciplined army. 3.Economy: He introduced a new silver coin called the rupiya. 4.Land revenue: He fixed the rate of revenue. People had to pay 1/3 of total produce in cash or kind. 5.Law and order: Sher shah appointed different judges for different types of crime which we call aas civil and criminal cases today. 6.Transport and roadways: During his reign, he built a good network of road for traders and travellers. He was the first ruler to build rest houses called sarai fir travellers and traders. He rebuilt the Grand Trunk Road from kashmir to bengal. Today, the road continues to be a part of the National Highways of India.
Shershah Suri defeated Humayun the Battles of Kannauj and Chausa in 1539 CE and 1540 CE
Posted by Darshan Sukhani 3 days, 7 hours ago
Posted by Aruna Kale 4 days, 4 hours ago
Posted by Samruddhi Kalamkar 4 days, 5 hours ago
Posted by Micky Pupul 4 days, 9 hours ago
Posted by Shraddha Suman Rout 6 days, 5 hours ago
Posted by Kamana Agrawal 3 days, 8 hours ago
Posted by Topha Padhan 1 week, 1 day ago
Posted by Manshi Yadav 1 day, 5 hours ago
Posted by Aditya Raj 1 day, 5 hours ago
Posted by Aarohi Tyagi 2 days, 11 hours ago
Question Paper Creator
Create papers in minutes
Print with your name & Logo
Download as PDF
5 Lakhs+ Questions
Solutions Included
Based on CBSE Syllabus
Best fit for Schools & Tutors