In what ways do you think …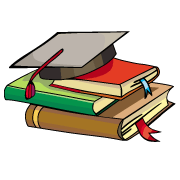 CBSE, JEE, NEET, NDA
Question Bank, Mock Tests, Exam Papers
NCERT Solutions, Sample Papers, Notes, Videos
In what ways do you think that the life of a raja was different from that of a dasa and dasi?
Posted by Tanu Kalpana 2 months, 2 weeks ago
In the soicety 'Raja' was one of the highest civil position 'Rajas' were the king of comunity wheres the'Dasa' and 'Dasi' were the slaves who were used for work. They were treated as the property of the owner.
Posted by Priyansu Pratik Pradhan 1 week, 6 days ago
Posted by Anwer Siddiqui 1 week ago
Posted by Shourya Wardhan 1 week, 6 days ago
Posted by Naksh Tyagi Tyagi 3 days, 7 hours ago
Posted by Hirthika Shree 5 days, 6 hours ago
Posted by Jaswanth Raj 4 days, 16 hours ago
Posted by Ronak Ranga 1 week, 6 days ago
Posted by Gopesh.K K 1 week ago
Posted by Abhigyan Abhinav 1 day, 7 hours ago
Posted by Bahulika Darnasi 3 days, 13 hours ago
Question Paper Creator
Create papers in minutes
Print with your name & Logo
Download as PDF
5 Lakhs+ Questions
Solutions Included
Based on CBSE Syllabus
Best fit for Schools & Tutors