What is the difference between gravity …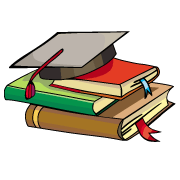 CBSE, JEE, NEET, NDA
Question Bank, Mock Tests, Exam Papers
NCERT Solutions, Sample Papers, Notes, Videos
What is the difference between gravity and gravitational force?
Posted by Vanshika Paul Billrea 1 month, 1 week ago
Gravity is a force excerted on a body by an heavenly body like earth. Gravitational is a force between 2 body on the whole universe. Gravity is a gravitational force only but in gravity one object is earth which is fixed on other word we can say that the force between earth and any other body is called gravity.
Posted by Armaanjot Sran 4 days, 10 hours ago
Posted by Sisodiya Shekhar Sisodiya Shekhar 9 hours ago
Posted by Harshit Vithal Suryavanshi Hvs 3 days, 4 hours ago
Posted by Shreya Pandey 3 days, 3 hours ago
Posted by Parul Sahu 8 hours ago
Posted by Ambrish Pandey 3 days, 4 hours ago
Posted by Sisodiya Shekhar Sisodiya Shekhar 9 hours ago
Posted by Aahan Mathur 1 day, 9 hours ago
Question Paper Creator
Create papers in minutes
Print with your name & Logo
Download as PDF
5 Lakhs+ Questions
Solutions Included
Based on CBSE Syllabus
Best fit for Schools & Tutors