Why did the Harappan civilization decine?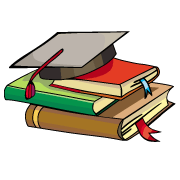 CBSE, JEE, NEET, CUET
Question Bank, Mock Tests, Exam Papers
NCERT Solutions, Sample Papers, Notes, Videos
Why did the Harappan civilization decine?
Posted by Inderjeet Singh 7 months, 1 week ago
Various reasons were there are suspected but no proper reason were found The reasons can be 1. Aryan attack 2.flood 3.drought 4.climate change 5.famine etc.
Many scholars believe that the collapse of the Indus Valley Civilization was caused by climate change. Some experts believe the drying of the Saraswati River, which began around 1900 BCE, was the main cause for climate change, while others conclude that a great flood struck the area
There are various reasons Like Natural disaster Aryan attack Etc
Bcoz of natural disaster such as flood, landscape, earthquake and climatic change.
Posted by Gaurav Yadav 3 days, 3 hours ago
Posted by Sneha Devi 3 days, 11 hours ago
Posted by Sneha Devi 1 day, 2 hours ago
Posted by Prem Singh 4 days, 21 hours ago
Posted by Ishita Rawat 2 days, 23 hours ago
Posted by Reya Chettri 2 months, 2 weeks ago
Posted by Kumar Om Bineet 2 months, 2 weeks ago
Posted by Mahatso Chiba 4 days, 21 hours ago
Posted by Ishita Rawat 1 day, 23 hours ago