How can farmer convert into basic …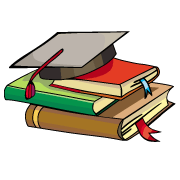 CBSE, JEE, NEET, CUET
Question Bank, Mock Tests, Exam Papers
NCERT Solutions, Sample Papers, Notes, Videos
How can farmer convert into basic soil to a neutral soil ?
Posted by Vinod Patel 1 year, 1 month ago
The process in which green plants 🌱prepare their own food is called photo synethsis
Ch1 fill in the blanks ( a) green plants are called-------------------- since they synthesise their own food ?
If the soil is basic , organic matter is added to it . Organic matter releases acids which neutralises the basic nature of the soil .
Posted by Manvi Choubey 3 days, 17 hours ago
Posted by Bhawna Khapra 5 days, 3 hours ago
Posted by Janhavi Kheradiya 5 hours ago
Posted by Vartika Malik 6 days, 17 hours ago
Posted by Harshith Hithesh 4 days, 18 hours ago
Posted by Abhishek Pandey 5 days, 19 hours ago
Posted by Yatharth Khandekae 2 hours ago
Posted by Aaditya Kushwah 3 days, 1 hour ago
Posted by Kushik N 2 days, 1 hour ago
Posted by Rajdeep Mahanta 2 days, 19 hours ago