The transistor and "communication systems" is …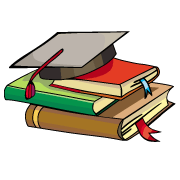 CBSE, JEE, NEET, NDA
Question Bank, Mock Tests, Exam Papers
NCERT Solutions, Sample Papers, Notes, Videos
<font face ="Times New Roman">The transistor and "communication systems" is deleted in ncert. So why the heck they are included in cuet syllabus????
Posted by ⠀ 1 month, 3 weeks ago
MY exam which was supposed to held tomorrow also got postponed..I think NTA will keep on conducting exams for the whole year and we will get the results next year ..
<font face ="Times New Roman">Its not an experiment. Its a way of making money. CBT earns a lot of profit than omr. But those fools do not realize their failure of exam conduct has costed more than a offline examination. Spam on twitter #CUETofflinetest maybe they hear. Ask your friends or who ever you know for it.
I also think offline would have been a better option .Recently all exams that were conducted was offline and there was no problem .So what was the point of conducting cuet online . I think NTA is doing all of their experiments on us ...
<font face ="Times New Roman">Not lack of planning, its a new child and doesn't know how to take online exam and still forcing us for online exam. I would opt for offline exam even now if possible. Talking of syllabus, its a stupid and absurd syllabus.
Because of lack of planning nta is doing such kind of silly mistakes ....I don't why NTA is conducting this exam when not fully prepared for this ...
Posted by Simmu Sharif 12 hours ago
Posted by Bharat Tomar 4 days, 15 hours ago
Posted by Akash Deep 1 week, 1 day ago
Posted by Naseeb Sindhu 1 week, 2 days ago
Posted by Naseeb Sindhu 1 week, 2 days ago
Posted by Mannat Gangwar 1 week, 1 day ago
Posted by Divya Thakur 6 days, 11 hours ago
Question Paper Creator
Create papers in minutes
Print with your name & Logo
Download as PDF
5 Lakhs+ Questions
Solutions Included
Based on CBSE Syllabus
Best fit for Schools & Tutors