Enlist various problems faced by students …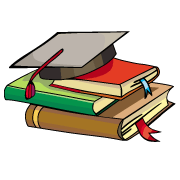 CBSE, JEE, NEET, NDA
Question Bank, Mock Tests, Exam Papers
NCERT Solutions, Sample Papers, Notes, Videos
Enlist various problems faced by students in rural areas while going to school.
Posted by Numaish Meena 1 month, 3 weeks ago
Rural areas don't have proper transportation due to which students face a lot of problems . there school is also located very far from their home . their schools also don't have proper facilities for water or food , also for studies . teachers are lethargic and lazy . in the evening the students can not study properly due to in availability of light and electricity .
Posted by Parth Boricha 3 weeks, 3 days ago
Posted by Hemaksh Kayal 1 month, 3 weeks ago
Posted by Prabhjeet Singh 1 month ago
Posted by Numaish Meena 1 month, 3 weeks ago
Posted by Naksh Nandu 1 month ago
Posted by Ansh Kumar 1 month, 3 weeks ago
Posted by Tanvi Valodara 1 month, 1 week ago
Posted by Anwitha Panigrahi 2 weeks, 3 days ago
Question Paper Creator
Create papers in minutes
Print with your name & Logo
Download as PDF
5 Lakhs+ Questions
Solutions Included
Based on CBSE Syllabus
Best fit for Schools & Tutors