Write essay on bangal school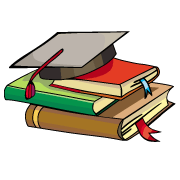 CBSE, JEE, NEET, NDA
Question Bank, Mock Tests, Exam Papers
NCERT Solutions, Sample Papers, Notes, Videos
Write essay on bangal school
Posted by Nishant Kumar 1 month ago
Bengal school was originated in Bengal or calcutta. It is the mixture of Indian classical art which is Rajasthani Mughal and Pahari miniature painting. it was florist in India throughout early 20 century. Art school which was established by the British which was the art school of Madras, art school of bombay, art school of Calcutta, and art school of lahore. The first encouragement of revival the Indian art was led by E.B Havell, who was the principal of Madras art school and later became the principle of arts school of Calcutta. He appreciated Indian art instead of European of Western art. he attract the attention of the world towards the Indian art. he inspired avnindranath Tagore to study the technique of Indian style of painting E.B Havell asked avinendra nath Tagore to join the art college as a vice principal. Avnindranath painted a series of Radha Krishna painting he used Chinese art Japanese art Western art and Indian art which finally became the Bengal school style and known as wash painting. E.B Havell and doctor Anand Kumar exhibit his painting and Indian style of art spread all over the world. main students of abhinindranath Tagore was Nandlal Bose Asit Kumar Haldar, Suren Ganguly etc who exhibit their painting and enhance the reputation of Indian art. through this school of art like Delhi, Mysore, Lahore, Calcutta, Madras which were opened, avnindranath Tagore was able to spread this style among student due to which he was able to generate the feeling of nationalism in the young student for Indian classical art.
This content has been hidden. One or more users have flagged this content as inappropriate. Once content is flagged, it is hidden from users and is reviewed by myCBSEguide team against our Community Guidelines.
If content is found in violation, the user posting this content will be banned for 30 days from using Homework help section.
Suspended users will receive error while adding question or answer. Question comments have also been disabled. Read community guidelines at https://mycbseguide.com/community-guidelines.html
Few rules to keep homework help section safe, clean and informative.
Don't post personal information, mobile numbers and other details.
Don't use this platform for chatting, social networking and making friends. This platform is meant only for asking subject specific and study related questions.
Be nice and polite and avoid rude and abusive language. Avoid inappropriate language and attention, vulgar terms and anything sexually suggestive. Avoid harassment and bullying.
Ask specific question which are clear and concise.
Remember the goal of this website is to share knowledge and learn from each other. Ask questions and help others by answering questions.
Posted by Raksha Binde 3 weeks ago
Posted by Roshni Datta 2 weeks, 6 days ago
Posted by Nirupom Nath 3 weeks, 1 day ago
Posted by Effat Mohit 3 weeks ago
Posted by Francis Adadzio 3 weeks, 1 day ago
Posted by Raksha Binde 3 weeks ago
Question Paper Creator
Create papers in minutes
Print with your name & Logo
Download as PDF
5 Lakhs+ Questions
Solutions Included
Based on CBSE Syllabus
Best fit for Schools & Tutors